Here is one Pink Lady for your personal or commercial use. All I ask is that you do not redistribute this image as is.

I've rendered these images with DAZ Studio. DAZ Studio is free, easy to learn and use 3D graphics program that I use for many years now.

The full set will be available in the Members area on my website and in my store.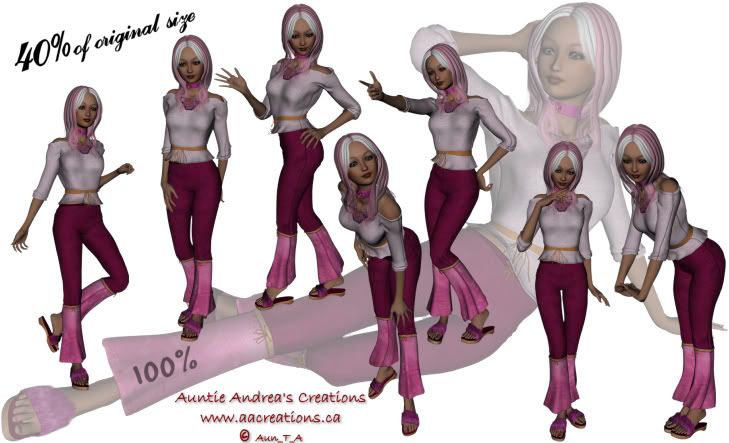 And just to show off....lol...here is a tag I made with her following a PSP tutorial by Becky P, XOX Tag.